$

7.99
Lucian's Glow in the Dark Necklace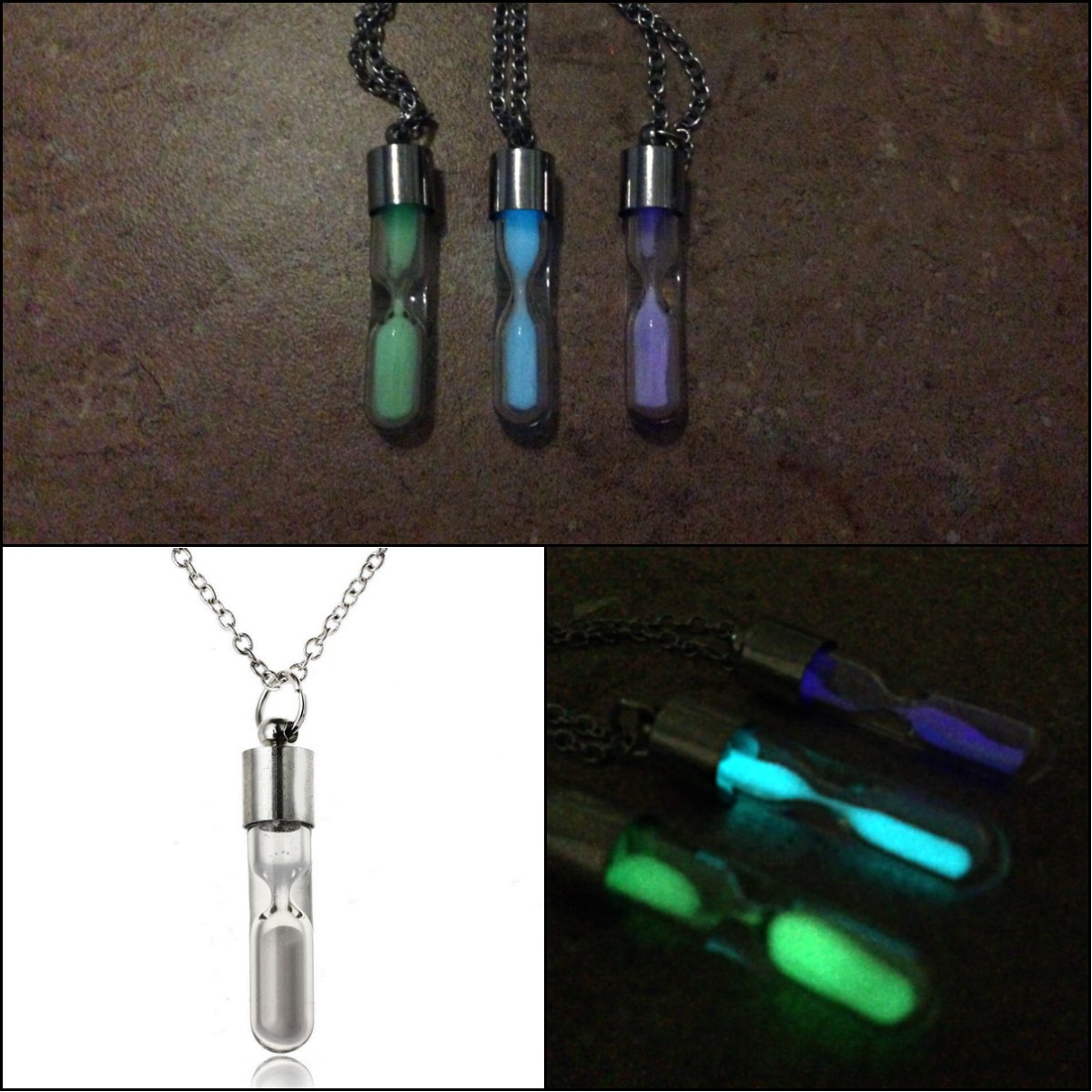 Channel the mystique of Lucian by wearing his necklace (and support Voice of God Mystery!) We are thrilled to offer our readers a wearable piece of memorabilia that is sure to "brighten" your day.
- Hourglass pendant measures 1,2 inches or 2,8 cm. The chain measures 20 inches or 51 cm.
- Expose the hourglass to direct light for at least 20 minutes. Sunlight works best but holding it close to any light bulb also works.
- The glow effect will slowly fade when removed from light source.
- Choose between 3 colors: blue, green, or purple.
- Buy all 3 for only $15!
hold infinity in the palm of your hand
and eternity in an hour
- William Blake